Mr. Parvarandeh is a strategic thinker, detail oriented and demonstrates the ability to execute, lead and inspire people and organizations, with over 30 years of experience in the semiconductor industry. In additon, he is a seasoned executive, board director, philanthropist and investor. Mr. Parvarandeh's current and past affiliations are below.
BOARD EXPERIENCE

(2009-2011)
Board of Directors
A public company and provider of MEMS sensor platforms found in mobile, wearables, smart home, industrial, and automotive products.

(2015-Present)
Member, Board of Directors
Non-profit organization that promotes entrepreneurship.
EXECUTIVE EXPERIENCE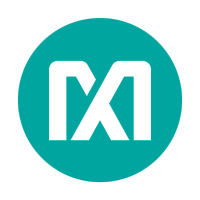 (1987-2015)
Served as CTO of Maxim Integrated from 2011 until his departure in February of 2015. From 2005 until 2011, he served as Group President and CTO. He began his career as an IC designer and increased his responsibilities into the areas of business and technology by contributing to the company's growth and success. He served as Senior VP, VP, Managing Director, Director, and Senior MTS between 1987 and 2005.